The Foodtok Star's Brooklyn Kitchen Blooms with Blush Tones and Berbere
Everyone wants to say hi to Nasim Lahbichi. The 24-year-old home cook and social media phenomenon is barely inside the door of his local Park Slope coffee shop before the barista wishes him a happy New Year. "Thanks, I like your shirt!" he replies with an easy smile. A few blocks away, a neighbor's son tosses out a greeting as we climb the stairs. We're heading to the kitchen that's endeared Lahbichi to hundreds of thousands of viewers across Instagram and TikTok.
Hosted by Nasim Lahbichi
Losing one of New York's precious perks—anonymity—is an occupational hazard for succesful, on-screen social media creators, plus Lahbichi's intimate content style blends cooking with engaging personal asides. In one video, he endorses garlic, ginger, and onion not only as a base for coconut parsnip stew but also as a cure for "any relationship woe." Another suggests that his swapping morning oatmeal with the Moroccan semolina porridge assida was "like giving SZA's new album a rest after it made me spiral." This openness comes from a deeper place than wanting to scale TikTok's algorithm: It's Lahbichi's desire to cultivate community.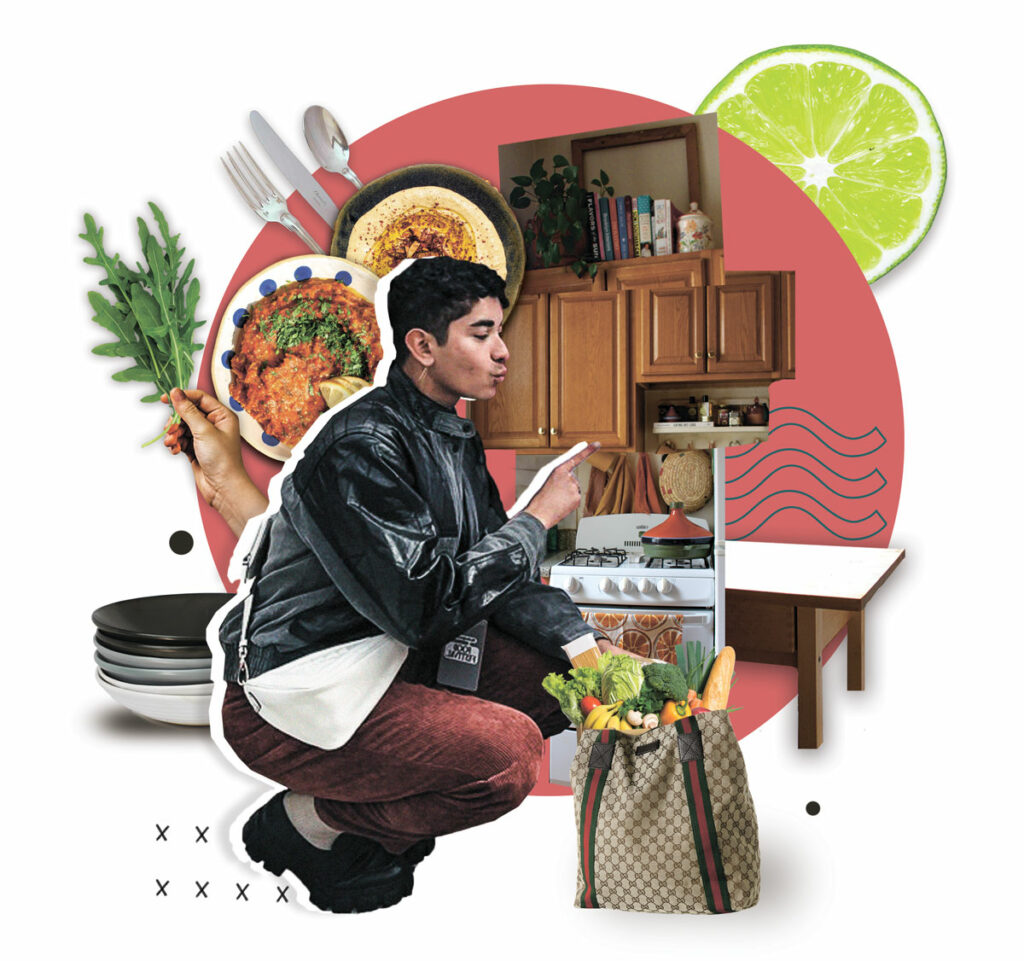 "By no means am I the most knowledgeable cook in the world—I rough chop everything—but I try to make recipes that are approachable," he says. "And if there's one thing I'm good at, it's incorporating storytelling into my recipes and sharing my Puerto Rican–Moroccan background through food."
Lahbichi grew up in the South Brooklyn neighborhood of Mill Basin/Bergen Beach; it's a place that taught him a deep appreciation for bodega cats and global cuisines. He spent weekdays eating Haitian food at his next-door neighbor's dinner table, and weekends in Bensonhurst enjoying another friend's family Sunday sauce. Lahbichi's house was a culinary destination, too. His mother's cooking repertoire might yield Puerto Rican arroz con gandules or burgers made with meat sourced at the halal supermarket, seasoned with Moroccan flavors: cumin and red onion.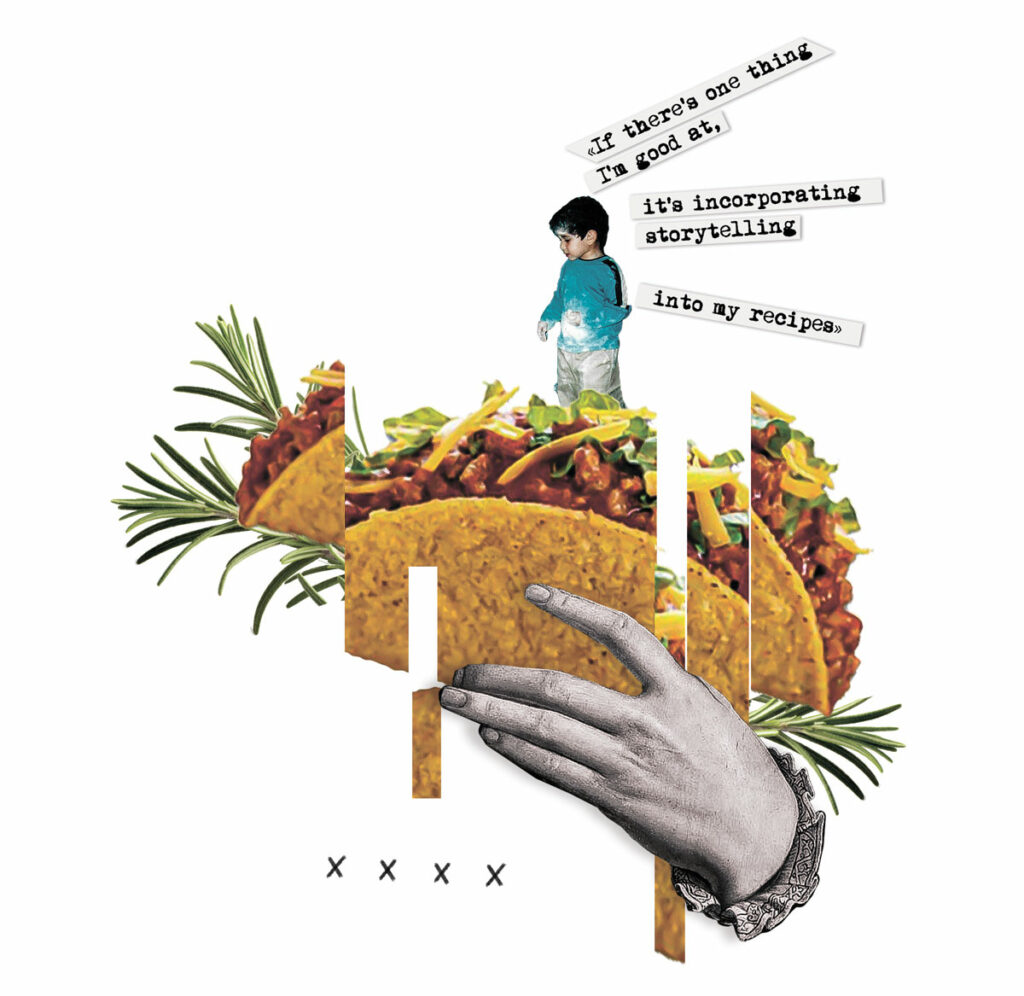 Lahbichi likes to say he started cooking at age 3, when his mom taught him to scramble eggs. But like most crushes, his love of being in the kitchen really took off in middle school, when he began taking after-school home ec classes. His early cooking experiments shifted a year later, when Lahbichi began eating a primarily plant-based diet.
In May 2020, Lahbichi began posting cooking videos on TikTok just as he was graduating from the Fashion Institute of Technology with a degree in interior design. His videos quickly found traction with an audience hungry for Lahbichi's boldly seasoned plant-based recipes. Given his success, Lahbichi put his interior design career on pause—yet his design sense is evident in every post.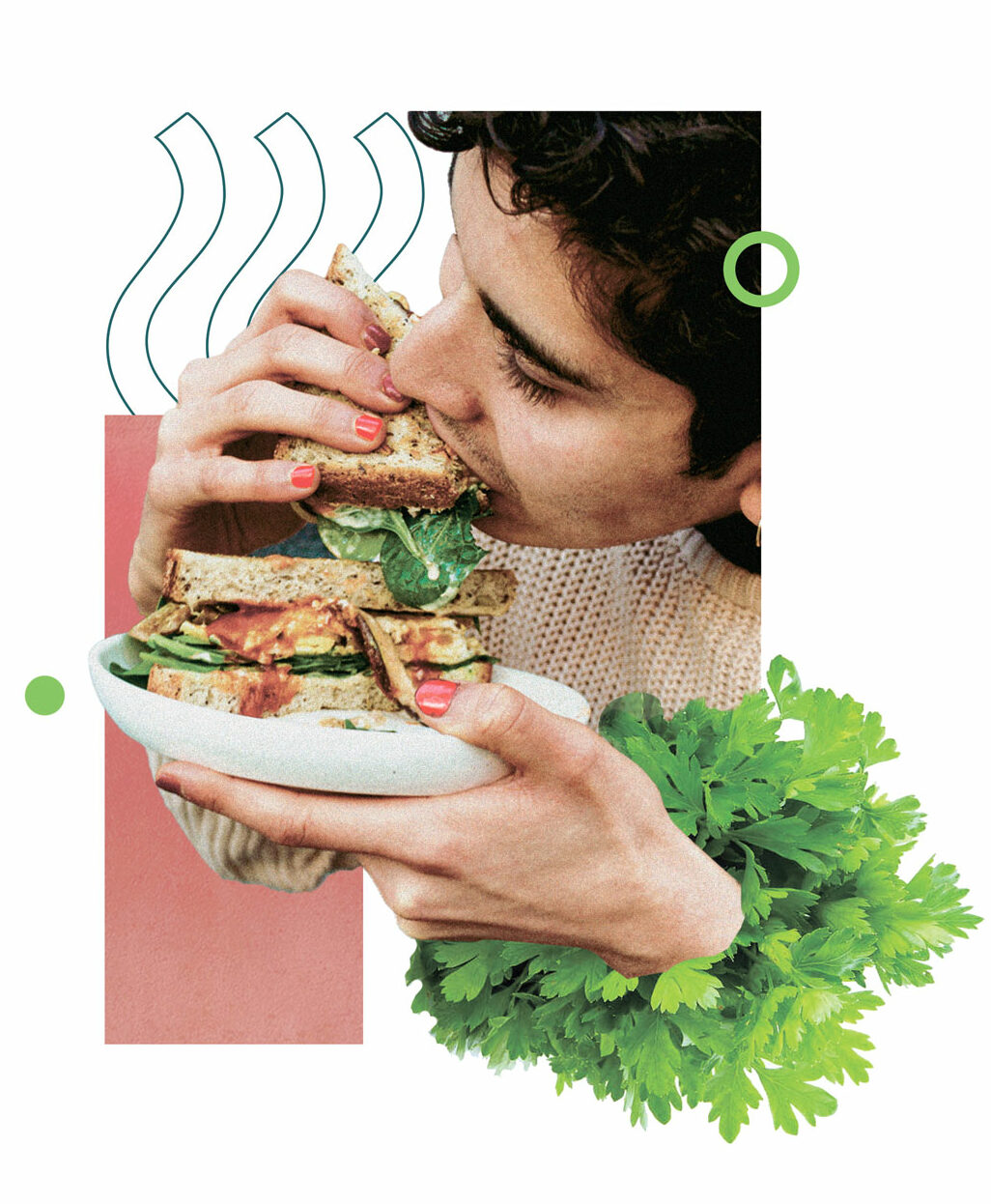 "When I moved in, I knew the kitchen wouldn't be efficient without a workspace in the middle," Lahbichi says. His kitchen is small even by New York City standards, and its standard-issue builder's cabinets don't begin to contain his extensive spice collection. (He recently commandeered the hallway closet for overrun.)
A line of cookbooks, including Salt, Fat, Acid, Heat; First Generation; and Mi Cocina, snakes across the top of kitchen cabinets. Below, a small shelf above the stove is set up like an altar, displaying favorites from his prodigious spice collection: Spicewalla cranberry cinnamon sugar (for oatmeal and smoothies) and berbere (for everything). "It's like I pray to them every morning drinking my tea," he says, laughing. The pantry is stocked with creamy Lebanese tahini from Malko Brothers Co., lentils from Sahadi's, and an abundance of spices, with Lahbichi's holy trinity—cardamom, coriander, and cumin—front and center.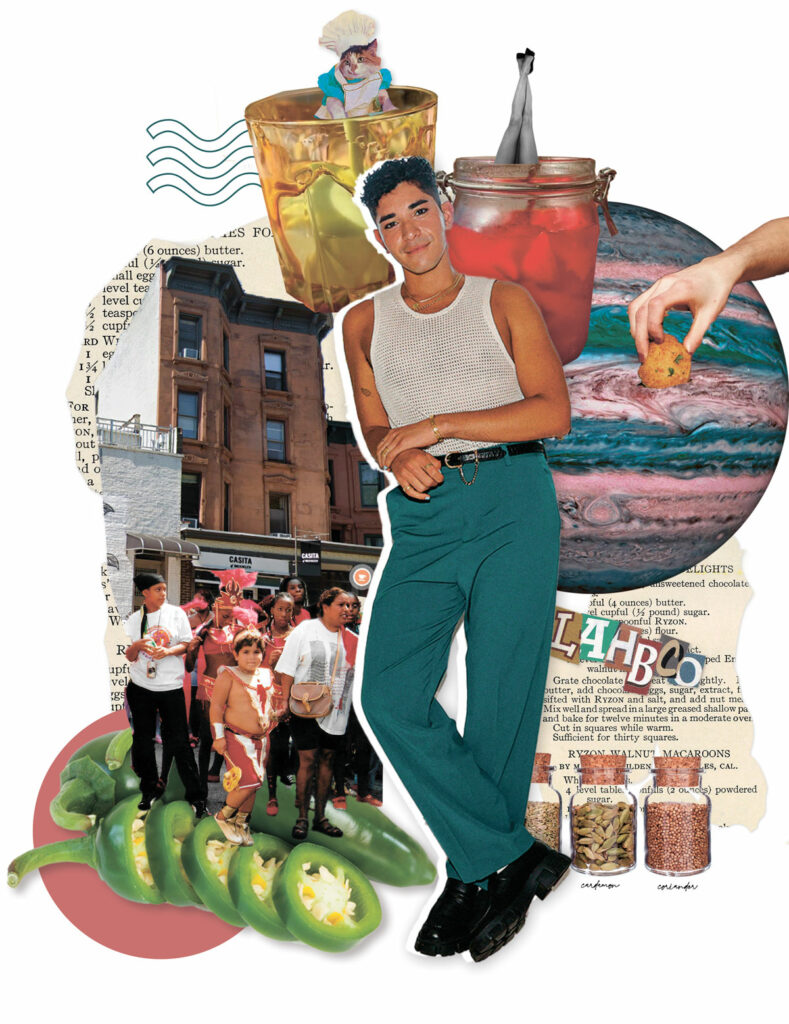 Lahbichi recently swapped out the kitchen's clunky and inadequate light fixture for an Ikea model that casts minimal shadows, but he still plans his video shoots around the morning light that shines through the kitchen's single window. The workday starts with subtle shifts: He rotates the kitchen cart 90 degrees to exploit every ray of sunlight. He then covers the cart's wooden surface with a two-by two-foot marble-mimicking tile from Home Depot, carefully chosen to make colors pop without extensive video editing. Then he takes a small tripod from the corner and presses play.
New York City kitchens are famously defined by what they lack: counter space, dishwashers, natural light. And that's real. But for Lahbichi and countless other New Yorkers, their kitchens still have the power to unite foods and people from the wide array of communities that call NYC home. Bodega beans and locally grown parsnips sit side by side, waiting to be transformed into a dish that's uniquely Lahbichi. Sure, there's no dishwasher—but Lahbichi swears he considers that a perk.
"There's something about the process of cleaning my kitchen after a meal that's peaceful for me," he says with a smile.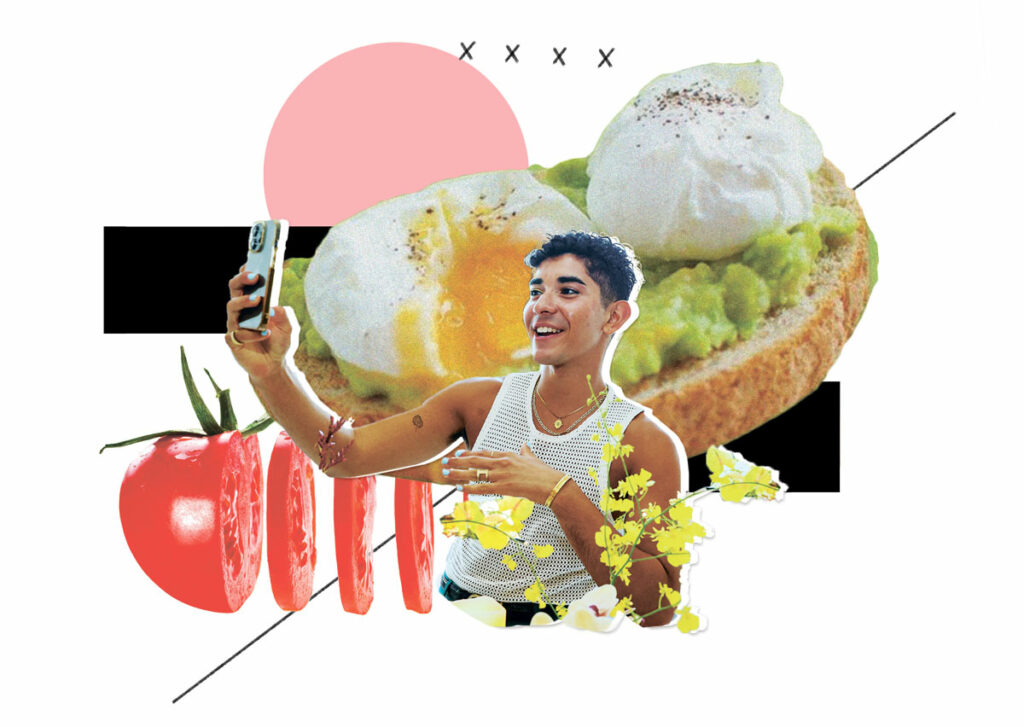 Author: Aliza Abarbanel